How to Choose a Yoga Mat Bag According to Your Needs and Personality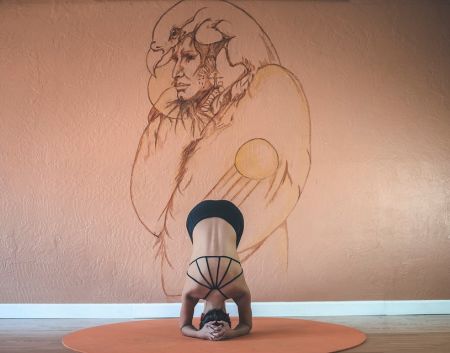 Let's start this post by saying, "there's no perfect yoga mat," which is true. However, there is a perfect yoga mat for you: one that suits your needs and personality, so keep looking! Yoga mats are essential for those who exercise, and while they are lifesavers, they are quite cumbersome to carry around. If you want to go to a yoga class, chances are you're going to need to find yourself an appropriate yoga mat bag! 
…How Hard Can It Be?
Even though finding just any yoga mat bag is not a challenge, given the plethora of options available online (literally just a click away), there are multiple factors to consider before clicking on "buy now"! They need to be durable if you are considering yoga or working out as a serious option, it needs to withstand the wear-and-tear of your everyday use of it, and must carry all of your essentials (along with the yoga mat) without falling apart. It doesn't sound quite that simple anymore. 
A Yoga Mat Bag Is Handy!
The good news is that you've come to the decision to buy a yoga mat bag, something some people consider useless. Even though you can even get the basic rope straps, let's be honest, they are very prone to breaking when used daily. A yoga mat bag is much more sturdy and is essential if you're in for the long haul. But what are the things you need to consider before buying one? Let's dive right in:
Size Matters
We're talking about yoga mat bags here, so unclench (tee-hee). Getting a new yoga mat bag may seem like an off-the-rack decision, but remember that you need to consider your yoga mat first. Most of the yoga mats you see at sports houses are super thin PVC-material mats, which are fine, but very easily damaging. If you're taking yoga as a serious practice, we'd recommend getting a premium yoga mat, one that is thicker, wider, and more durable. If that's the case, you will also need to get a good-quality yoga mat bag to match its size and is equally durable (it doesn't make sense to keep replacing them). Know the size of your yoga mat while ordering your yoga mat bag, and make sure it's of good quality. 
Environment-Friendly?
If you've taken up yoga not only for weight loss but for connecting with nature, you'd want to get a yoga mat made of natural materials; one that is eco-friendly. This goes along with the overall theme of yoga: mind, soul, and body peace. A yoga mat that is made of breathable materials would be your ideal fit, one that does not support bacterial growth. If your yoga mat is breathable, ensure that your yoga mat bag has air holes in order to ensure the breathability of the mat: airing it out after a session even though you have to roll it up! If a yoga mat bag with air holes is not your thing, just get a bag made of breathable materials.
Just The Right Material
Not everyone is equipped to buy a yoga mat bag made of breathable material (it is quite expensive). Instead, you may choose to buy a bag made of cotton, linen, or nylon- materials that also ensure bacterial growth does not occur. If you want to toss your mat into the laundry without being cautious, get a canvas yoga mat, which further ensures the yoga mat's longevity. A yoga mat bag made of any of these materials also makes sure that your mat is secured and protected for a long time. 
The Other Essentials
Don't buy a yoga mat bag because you like the design, print, or color. Remember that a yoga mat bag may look cute hanging on your shoulders after your yoga class, but it can also be used to carry around your bare essentials. Look for a bag that serves the functionality you're looking to get out of it. For instance, you might bring a water bottle, a towel, a change of clothes, and your phone along with you. Try fitting everything in your yoga mat bag to find out if you've thought this through!
Finding a yoga mat bag is not rocket science, but it can still be a daunting task. With the right considerations, though, your quest for the perfect bag will be a breeze!