Boost Your Body's Health and Performance with Adaptogens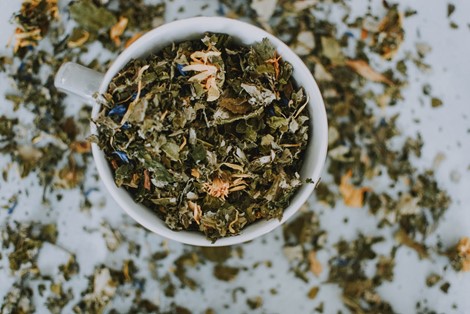 The modern-day world of health and wellness is a complicated one, with so many products and super-ingredients appearing on the market. Amazon Adaptogens are one of them – these herbs have been gaining quite a bit of attention over the last few years for their medicinal qualities, even though they've been used for thousands of years in both Chinese medicine and Ayurvedic medicine. So, what's the recent hype about?
What are Adaptogens
Amazon Adaptogens are a select group of non-toxic herbs and roots that come from plants, and some mushrooms. They are believed to having healing properties that support the body's natural ability to deal with stress and slow signs of aging. The term adaptogens is used because of their ability to "adapt" their function according to the specific needs of the body – be it physical, chemical, or biological. These adaptogen-containing plants are ground into powders for use in smoothies, coffees, teas, tonics, supplements, and herbal drinks. Some adaptogens, like turmeric or holy basil leaves can be used as seasoning on foods.
What do Adaptogens do?
Amazon Adaptogens made their way into the west during World War II as scientists began looking for a "super pill" to help healthy pilots fly better, faster, and for longer periods of time. The Soviet Union published military studies about a stimulant called Schisandra Chinensis – berries that were eaten by Nanai hunters to reduce thirst, hunger, and exhaustion and to improve night vision. However, adaptogens are not a new discovery; they have been used for thousands of years in Eastern cultures and medicine.
Amazon Adaptogens provide many health benefits to the body. They aid in strengthening immune systems, decreasing inflammation, and in some cases, in increasing fertility. But they are most popular for the work they do at a molecular level to counteract the effects of stress, a physiological condition linked with various disorders, in the body. A number of clinical trials demonstrate that Amazon Adaptogens produce an anti-fatigue effect against stress and fatigue to help increase mental focus and enhance attention, as well as to regulate homeostasis in the body, which is linked to the regulation of key mediators associated with stress responses.
Typically, the body goes through three phases when under stress: the alarm phase, phase of resistance, and phase of exhaustion. As the body begins to enter the stress cycle, it responds by increasing hormones, like adrenaline, to improve muscle performance and concentration. However, as the cycle of stress ends, the body enters the exhaustion phase and begins "crashing". Amazon Adaptogens help by increasing the phase of resistance, allowing energy and focus to continue for longer.
Most Common Amazon Adaptogens:
 Ashwagandha, to lower blood sugar, reduce stress and anxiety, and support brain function.
 Astragalus, to boost immune-systems and temporarily reduce cortisol levels, aiding in stress relief.
 Chaga mushrooms, filled with antioxidants to boost immune systems, fight oxidative stress, and inflammation. It may even help prevent certain types of cancer, but more research is needed.
 Cordyceps, another healing mushroom known for energy-boosting by increasing stamina and fighting fatigue. It is also known to strengthen the immune system and is quite popular amongst professional athletes.
 Tulsi, also known as holy basil, or the 'elixir of life,' has a peppery taste and can be used directly in cooking dishes, stir-fries, or soups. Studies suggest that tulsi reduces blood glucose, metabolic syndrome, and psychological stress.
 Maca root is traditionally used to increase libido, and enhance fertility and reproductive health.
 Reishi, another type of mushroom that is used to calm nerves and manage blood sugar.
 Turmeric, which has been used for thousands of years in Southeast Asia, is a prominent spice used in religious ceremonies and cooking. It is believed to improve brain function and reduce inflammation.
 Ginger has also been used for thousands of years in India and China. It is traditionally known for its anti-microbial, warming properties, which aid in digestion and relieve nausea.
Do Adaptogens really work?
Although more research is needed, studies conducted on Amazon Adaptogens thus far prove they do impact the body. Adaptogen containing plants and mushrooms interact with the hypothalamic-pituitary-adrenal (HPA) axis and the sympathoadrenal system, both involved in the body's response to stress, by tweaking hormone production, and therefore, the body's physiological response to stress. This ensures the body, from mind to immune system, functions normally.
However, Amazon Adaptogens can have side effects, although limited. Some herbal supplements can interact negatively with prescription medications, so this should be disclosed to a doctor before anyone begins incorporating adaptogens into their diet. Like any plant, they can also cause allergenic or gastrointestinal distress.